The Albany Made Podcast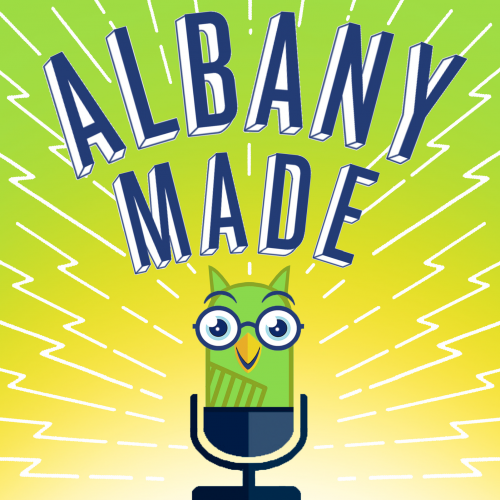 The Albany Made Podcast
Voted #1 Podcast in the 2017 The Alt Reader Poll!
Listen to us on SoundCloud or iTunes
Or search for Albany Made Podcast on Pocket Casts
---
Welcome to the Albany Made Podcast – a podcast about the city of Albany and the library's place in it.
With the help of our staff and the local community, we will explore everything from local history, to arts and culture, to the function of the library in the community. Thank you for tuning in! We hope you enjoy it.
We also want to hear from you, our patrons.  Maybe you're curious about the programs & services we offer, or you're wondering what goes on in the Albany Made Creative Lab?  Send us those questions, along with your comments and show ideas, and we'll answer them as thoroughly as only librarians can.
Email us – albanymade@albanypubliclibrary.org
Follow us on Facebook, Twitter, Instagram, & the UHLS Mobile App
Episode 14: The 2020 U.S. Census & You
In this episode, we explore facts and concerns about next year's federal census. You'll hear "Shape Your Future: The 2020 Census & You" — a panel discussion hosted by APL and League of Women Voters of Albany County on May 20 at the library's Washington Ave. Branch.
Panelists include:
Elaine Frazier | One Person One Vote Coalition
Cate Bohn | Council on Children and Families
David Galin | City of Albany
Lucas Rogers | Albany County
Linda Berk | U.S. Census Bureau
Scott Jarzombek | Albany Public Library
Here are some 2020 Census links:
City of Albany Census Complete Count Committee
Episode 13: Highlights from 2018 & Community Activism
In part 1 of this month's episode, we begin with APL Public Information Officer  Stephanie Simon speaking to our Executive Director Scott C. Jarzombek about some library highlights from 2018, as well as a look at what is coming for our patrons in 2019.
In part 2, APL staff member Tor Loney speaks with Dr. Alice Green and Mia Nilo from The Center for Law & Justice about community activism and community journalism.
Episode 12: Library Highlights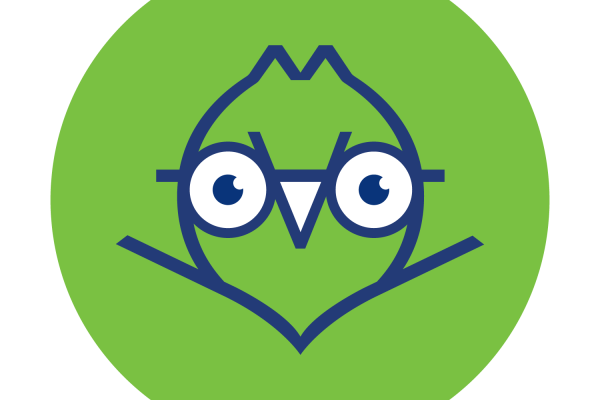 We talk about some of APL's 2018 highlights and look ahead to what's coming in 2019 with Scott Jarzombek, the library's executive director.
You'll learn about how APL eliminated late fines and added evening and morning hours last year, and is planning to bring WiFi to three Albany parks this year in a partnership with the city.
Episode 11: Banned Books Week!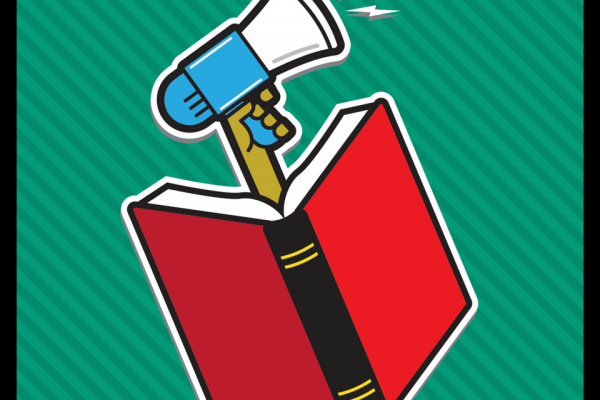 Episode 10: Historic Theaters of NY's Capital District
Episode 9: The Library Budget
We take a break from regular Albany Made programming for a short episode about the library's proposed 2019 budget.
APL Executive Director Scott Jarzombek talks with Stephanie Simon, the library's public information officer, about the budget and its impact on taxpayers and library users. The budget vote is set for Tuesday, May 15, 2018.
Episode 8: Albany History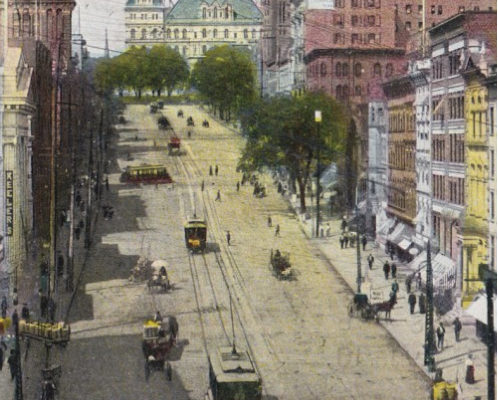 Highlights from two local history programs held at Albany Public Library: History of Albany's Streetcar System and Albany Archives: the Full Story.
Part 1: Tony Opalka, Albany City Historian
Part 2: Matt Malette, Albany Archives
Episode 7: The NYTimes Best Illustrated Books list for 2017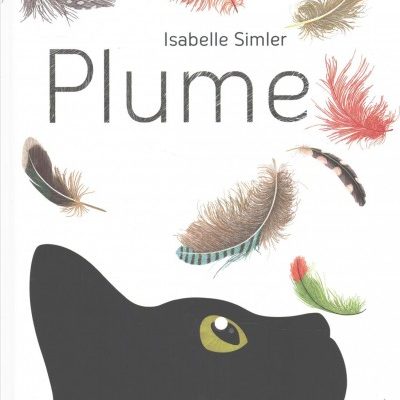 Episode 6: Telestory with Brooklyn Public Library
TeleStory – "a free video visitation program that brings storytime to incarcerated New Yorkers and their families" – is the focus of this episode.
Our producer and Head of Branch Services Sarah Clark and Adult and Outreach Services Manager of the Upper Hudson Library System Deanna DiCarlo pay a visit to the Brooklyn Public Library's Central Branch to speak with Nick Higgins, Michael Carey and Nick Franklin about TeleStory.
Brooklyn Public Library – Jail & Prison Libraries
Episode 5: The Changing Media Landscape
Episode 4: Fake News, Skepticism, & Science on Tap!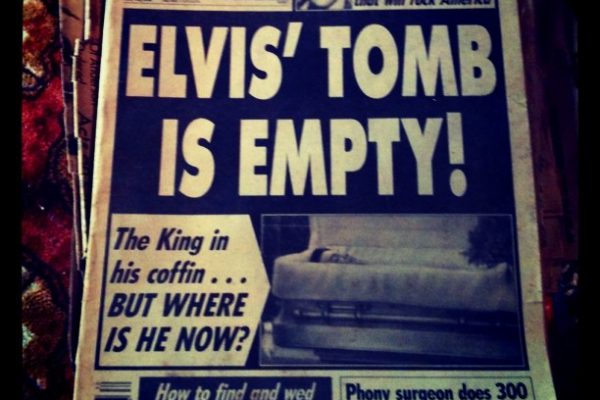 Note: This episode contains adult language.
Part One: Sarah Clark interviews Deanna DiCarlo of the Upper Hudson Library System & Amy Peker of the New York State Library about fake news, & how librarians can help you decide what's real & what's not.
Part Two: Dr. Sean Rafferty of SUNY Albany gives a presentation on Skepticism at the Bier Abbey in Schenectady as part of the Science on Tap series.
Part Three: Sarah talks to Dr. Cara Ocobock of SUNY Albany about the Science on Tap series, & other science outreach events happening in the Capital District.
Episode 3: Libraries Are Education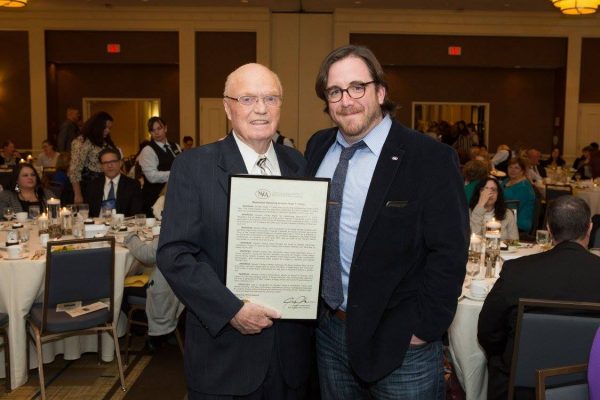 This episode of the Albany Made Podcast is devoted to New York State Library Advocacy Day, which took place on Wednesday, March 1st.  This podcast features interviews from two of New York's library champions.
First we'll hear Rebekkah Smith-Aldrich, Coordinator for Library Sustainability in for the Mid-Hudson Library System. Rebekkah is a library consultant on sustainability, and has developed library sustainability initiatives on the state and national level.
Our second interview features our Head of East Branches, Rebecca Lubin, talking with Mike Neppl, the Director of Government Relations and Advocacy for the New York State Library Association (NYLA). Mike is also a member of the Albany Public Library Board of Trustees.
NYLA Sustainability Initiative
Girls Who Code at the Delaware Branch
Outstanding Advocate of Libraries Award Given to Senator Hugh Farley
Episode 2, the Mini-sode: A Tribute to Pauline Oliveros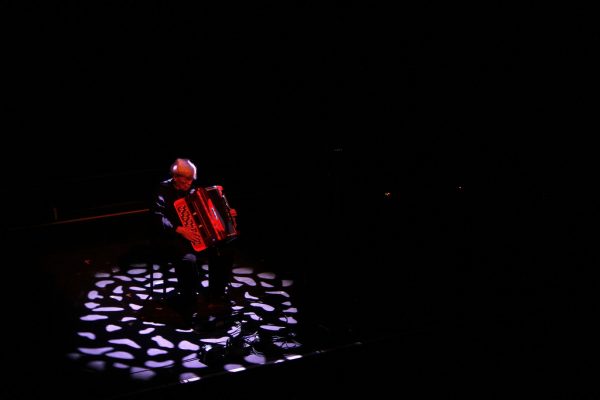 Episode 1: The Music Episode