Howe Branch
IN-PERSON SERVICES AND CURBSIDE PICKUP | Available at this branch by appointment only (updated 2/15/21)
Get details about in-building services: Computer use, print/copy/fax/scan, reference and research assistance, notary, and CDTA Navigator cards.
How to use curbside pickup: Request books, DVDs, CDs, audiobooks, and museum passes online or by phone and pick them up curbside. Appointment is required to pick up items.
Appointments for all services can be scheduled Monday-Friday at 12:00-5:30 pm.
Please call (518) 472-9485 x221 to make an appointment at the Howe Branch.
———————————————–
Our historic Howe Branch was restored to its original 1929 beauty and grandeur with a major renovation in 2010.  It is the oldest continually operating library in the city of Albany and has been a true resource for the South End neighborhood for almost 90 years.  The extensive renovation included restoring original windows, woodwork, shelving, and benches, and the project garnered two awards: Preservation Merit Award from the Historic Albany Foundation and Historic Preservation/Adaptive Reuse Merit Award from American Institute of Architects.
The Howe Branch is also a silver LEED-certified building, which means it is energy efficient and sustainably constructed with cost effective "green" systems.  Located just down the street from the Schuyler Mansion, with its expansive views and natural light, and separate spaces, collections, and computers for adults, kids, and teens, our Howe Branch is truly a local attraction.
To get there by bus:
Route 6 – South Pearl St & Morton Ave
Route 7 – South Pearl St & Morton Ave
Route 100 – South Pearl St & Morton Ave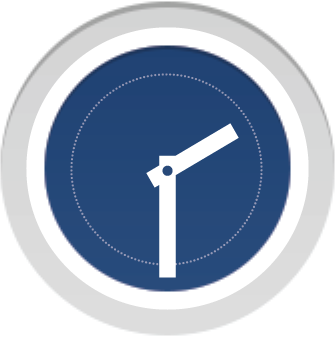 Location Hours:
CURBSIDE PICKUP BY APPOINTMENT ONLY AT HOWE BRANCH
Monday-Friday: 12:00-5:30 pm
Saturday & Sunday: Closed
In-building appointment services temporarily suspended starting Dec. 8, 2020
Branch Manager: Tor Loney
105 Schuyler Street Albany NY 12202 518-472-9485
Services
Ongoing Programs
Off-street parking
16 public access computers
Black & white printer ($0.10/page)
Black & white photocopier ($0.10/page)
Color photocopier ($.50/page)
Scanner — coming soon
Free Wi-Fi
 Faxing:

Domestic: $1.75 for first page + $1 for each additional page
International: $3.50 for first page + $3 for each additional page
Sending only; no receiving

Two community meeting rooms
Two small-group study rooms
Pen in Hand – Weekly creative writing group for adults led by a local college professor
Off the Grid – Video gaming for kids/tweens/teens
Howe-lers After School Club – Crafts and games for kids & teens
Sew What – Community sewing machine sessions, with instruction, for teens & adults
Tutoring – Tutors from local colleges and organizations help youth in 1st through 12th grades with homework, test taking or any school subject (by appointment; kids & teens)