Arbor Hill/West Hill Branch
CURBSIDE PICKUP | Available at this branch by appointment only (updated 12/7/20)
How to use curbside pickup — Request books, DVDs, CDs, and audiobooks online or by phone and pick them up curbside. Appointment is required to pick up items.
Appointments can be scheduled Monday-Friday at 12:00-5:30 pm. Please call (518) 694-0596  to make an appointment at the Arbor Hill/West Hill Branch.
Note: In-building appointment services temporarily suspended starting Dec. 8, 2020
———————————————–
Our Arbor Hill/West Hill Branch was newly built in 2010, and its striking contemporary profile stands as a beacon to this historic neighborhood.  It is the first-ever library to serve West Hill, and the first in almost 50 years to serve Arbor Hill.
Honored with the 2011 New York Library Association Outstanding Public Library Building Award, this 12,000-square-foot branch features a soaring front atrium with floor-to-ceiling windows and views of the neighborhood, and a beautiful interior garden.  This branch is a silver LEED-certified building, which means it is energy efficient and sustainably constructed with cost effective "green" systems.  With separate spaces, collections, and computers for adults, kids, and teens, our Arbor Hill/West Hill Branch is the place to be!
To get there by bus:
Route 182 – Henry Johnson Blvd & 1st St
Route 737 – Henry Johnson Blvd & 1st St
Route 100 – Livingston Ave & Henry Johnson Blvd
Route 138 – Livingston Ave & Henry Johnson Blvd
Route 125 – Clinton Ave & Lark St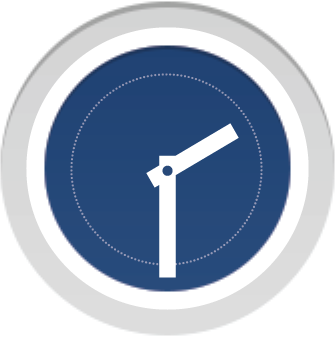 Location Hours:
Monday-Friday: 12:00-5:30 pm
Saturday & Sunday: Closed
In-building appointment services temporarily suspended starting Dec. 8, 2020
Branch Manager: Alexandra Bernat
148 Henry Johnson Boulevard Albany NY 12210 518-694-0596
Services
Ongoing Programs
Off-street parking
24 public access computers
Black & white printer ($0.10/page)
Black & white photocopier ($0.10/page)
Color photocopier ($.50/page)
Scanner — coming soon
Free Wi-Fi
Faxing:

Domestic: $1.75 for first page + $1 for each additional page
International: $3.50 for first page + $3 for each additional page
Sending only; no receiving

Two community meeting rooms
Three small group study rooms
One-on-One Computer Help – Learn the basics and get assistance with resumes, Internet skills, mobile devices, and more (by appointment; adults)
Story Time – Youth Services librarians select wonderful, age-appropriate books, sing songs, and engage in rhyming and finger play (kids & families)
LEGO Club – Build something cool with our LEGO kits (kids & teens)
Car Q & A – Stop by the library and talk to Will, AH/WH Branch Librarian/car guy, regarding everything automotive (adults)
Friends of APL Poetry Slam – Monthly gathering of poets and poetry lovers alike (adults)