Pine Hills Branch
CURRENT PHASE: HIGH | The following in-person services are suspended at this time: study rooms, meeting rooms, in-person reference assistance, all indoor and select outdoor programs, indoor seating, and restrooms. Book and material returns must be done via interior and exterior book drops. There are capacity restrictions on the number of people who can be in each branch building at one time. | Updated 8/25/21
Core services are available in person during all phases of the pandemic | Pickup and checkout of material; browsing of book, music, movie, reference, and all other collections; computer and internet use; copying, printing, faxing, and scanning documents; and purchasing or replenishing CDTA Navigator bus passes.
——————————–
Albany Public Library has served the Pine Hills neighborhood from various locations since 1900, but our current branch is a cheerful, golden-bricked, two-story building that was once home to the New York Telephone company.  Its 2009 renovation was recognized by the American Institute of Architects for its historic preservation and adaptive reuse.  It is also a silver LEED-certified building, which means it is energy efficient and sustainably constructed with cost effective "green" systems.
With beautiful, light-filled common areas and reading nooks, a professionally curated art exhibition, and separate collections, spaces, and computers for adults, kids, and teens, the Pine Hills Branch has truly become an anchor in the upper Madison business district.
This branch also participates in the Community Court Action Program. 
To get there by bus:
Route 763 – Madison Ave & South Allen St
Route 138 – South Allen St & Madison Ave
Route 114 – Western Ave & North Allen St
Route 10 – Western Ave & North Pine Ave
Route 11 – Western Ave & North Pine Ave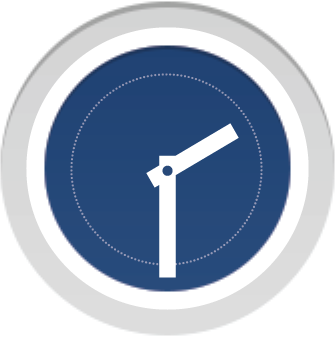 Location Hours:
CURRENT HOURS
Monday 12-8 pm
Tuesday 10 am-6 pm
Wednesday 12-8 pm
Thursday 10 am-6 pm
Friday 12-6 pm
Saturday 12-5 pm
Branch Manager: Lauren Cardinal
pinehills@albanypubliclibrary.org
517 Western Avenue Albany NY 12203 518-427-4300 ext. 7 (NEW)
Services
Special Collections
Ongoing Programs
24 public access computers
Black & white printer ($0.10/page)
Black & white photocopier ($0.10/page)
Color photocopier ($.50/page)
Scanner
Free Wi-Fi
Free notary service (call for schedule; photo ID required)
 Faxing:

Domestic: $1.75 for first page + $1 for each additional page
International: $3.50 for first page + $3 for each additional page
Sending only; no receiving

Two community meeting rooms
Three small-group study rooms
Test proctoring
Community Court Action Program | Make appointment by calling (518) 285-6165 or emailing 3JDCommunityCourtAccess@nycourts.gov
Art at APL
Art at APL is a juried fine arts exhibition at our Pine Hills Branch, and it is dedicated to showcasing the work of contemporary artists connected to the Capital Region. By integrating artwork into public spaces within the library, Art at APL gives you something beautiful to look at while you browse our collections.
Chinese Book Collection
This collection has 2,700 items including both fiction and nonfiction and materials for children and adults. We even have Chinese language magazines at the Pine Hills Branch. Our eLibrary has more than 100 Chinese language titles, too. All are available to borrow with your library card.
Story Time – Youth Services librarians select wonderful, age-appropriate books, sing songs, and engage in rhyming and finger play (kids & families)
LEGO Club – Build something cool with our LEGO kits (kids & teens)
It's Elementary Kids Club – Crafts, Food Fun, Experiments, Story Time, or Wii (kids)
Tutoring – Tutors from local colleges and organizations help youth in 1st through 12th grades with homework, test taking or any school subject (by appointment; kids & teens)
Multicultural Book Discussion – Explore the world through its literature or view life through the eyes of different cultures (adults)
English as Second Language Classes – Free intermediate level ESL classes taught by Capital Region BOCES (adults)