Bach Branch
CURRENT PHASE: HIGH | (Updated 12/14/21)
The following in-person services are suspended: meeting rooms, all indoor and outdoor programs.
Indoor seating is allowed with social distancing in place.
Study rooms may be used with the following requirements: maximum of two people per study room at a time, the door will stay open for airflow, and masks must be worn.
Book and material returns must be done via interior and exterior book drops.
All other services are available, including: browsing, pickup and checkout of materials, computer use, purchasing/replenishing CDTA Navigator bus passes, printing/copying/faxing/scanning, and reference assistance.
Everyone, over age 2, must continue to wear a mask in all library buildings. 
OPEN SUNDAY AFTERNOONS | The Bach Branch will be open on Sundays from 1 pm to 5 pm during the months of September through June.
———————————————–
Our lovely Bach Branch is tucked into the heart of the New Scotland neighborhood.  Housed for years in a small section of the New Scotland Avenue School, the current branch was newly built in 2010.  John J. Bach—an Albany native, 20-year member of the library Board of Trustees, and longtime Albany city school district teacher, principal, and superintendent—is the branch's namesake.  The 8,500-square-foot, one-story building features a glass-walled front rotunda with views of New Scotland Avenue and a Story Garden with seating behind the library.
This branch is a silver LEED-certified building, which means it is energy efficient and sustainably constructed with cost effective "green" systems. With separate spaces, collections, and computers for adults, kids, and teens, our very walkable branch has become a true neighborhood gathering place!
To get there by bus:
Route 13 – New Scotland Ave & Cardinal Ave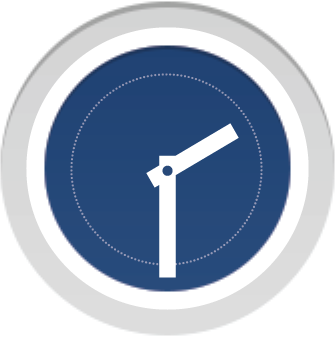 Location Hours:
CURRENT HOURS
Monday 10 am-6 pm
Tuesday 12-8 pm
Wednesday 10 am-6 pm
Thursday 12-8 pm
Friday 12-6 pm
Saturday 12-5 pm
Sunday 1-5 pm
Branch Manager: Christina Stenson-Carey
455 New Scotland Avenue Albany NY 12208 518-427-4300 ext. 3
Services
Special Collections
Ongoing Programs
16 public access computers
Black & white printer ($0.10/page)
Black & white photocopier ($0.10/page)
Color photocopier ($.50/page)
Scanner — coming soon
Free Wi-Fi
 Faxing:

Domestic: $1.75 for first page + $1 for each additional page
International: $3.50 for first page + $3 for each additional page
Sending only; no receiving

One community meeting room
Two small-group study rooms
Jewish Book Nook
This children's collection features mostly picture books, but also some board books and music CDs, with Judaic and Jewish culture themes. We collaborated with Jewish Family Services of Northeastern NY to create this collection. All items can be checked out with your library card.
Little Thinkers Doll Kits
Kids can check out dolls like Marie Curie, Galileo, Florence Nightingale, Barack Obama, and more with their library cards. Each kit includes a doll, biography, and activity sheets for kids to learn about each figure.