Downloadable Books & Magazines
We are living in a digital world, and we know you want to be able to read and listen on the go! You don't have to be at the library to check out the latest and greatest books and magazines. Your Albany Public Library membership means you have access to thousands of books and magazines available to download from wherever you are – work, school, home, your favorite coffee shop, you name it!
Instantly Available Non-Fiction eBooks from Gale Virtual Reference Library (Have Your Library Card # Ready)
Movies, TV Shows, Music, Comics, Books & Audiobooks to Download & Stream
Browse the Hoopla Collection of Books, Music, and Videos
Hoopla allows you to borrow movies, music, audiobooks, ebooks, comics and TV shows to enjoy on your computer, tablet, or phone – and even your TV! With no waiting, titles can be streamed immediately, or downloaded to phones or tablets for offline enjoyment later.
Albany Public Library provides you 5 instant borrows each month. These digital borrows will reset every month and you can borrow more than one title at a time. Books are available for 21 days, videos are available for 72 hours, and music titles are available for 7 days after you borrow.
Hoopla is available on your desktop, phone, tablet, Alexa devices, Roku, Apple TV, Fire TV, and Android TV. Make sure to download the app to take your borrows anywhere.
To sign up for Hoopla, visit Hoopla Digital, and select Get Started Today. Follow the prompts to create an account and select Albany Public Library. Then enter your library barcode (number on the back or your library card) and account PIN number. If you have a library account from a different UHLS library, please select that library to continue signing up.
For help with Hoopla, please visit the Hoopla Help Page.
If you need help with your library card or PIN, please email askalibrarian@albanypublic library.org or call (518) 427-4300.
Downloadable
e

Books and Audiobooks

Browse the eBook & eAudiobook Collection

The Upper Hudson Library System has a great collection of eBooks and digital audiobooks, and it's easier than ever to enjoy them on your desktop computer or mobile device.

Check out up to 10 items at a time, and each item has a three-week loan period. If there is no waiting list, you can renew an item one time. You may place requests on items and have them automatically checked out to you when they become available. And there are never any late fees for eBooks and digital audiobooks!

In addition to your library card, you will need a valid email address and the Libby app. If you do not have a mobile device, you can read eBooks in your browser or you can download software to your computer to read ebooks or listen to audiobooks.

We now have even more eBook and eAudiobook options for you thanks to a new agreement between Upper Hudson Library System, of which APL is a member, and Mid-Hudson Library System. Get details and instructions.
Downloadable Magazines
Browse eMagazines on OverDrive
Popular magazines may be accessed on your mobile device or computer using OverDrive and the Libby app.
Some magazines are unlimited and can be checked out for as long as you want and will stay on your device. Other digital magazines have a limited borrowing window and require someone else to check it back in before you can borrow it. There will never be any late fees or expiration dates–we promise!
To read digital magazines, you will need a valid library card from any public library in Albany or Rensselaer counties. Stop by the reference desk at any of our locations for help from our librarians!
Streaming Video
Browse the Streaming Video Collection
That's right—more streaming video! In addition to the large collection of video content available on Hoopla, we also have streaming video available for patrons on OverDrive. Looking for a compelling drama, a fantastic documentary, an action flick, or a romantic comedy? We have over 300 popular motion pictures you can stream right to your computer or mobile device. You can check out a streaming video for up to seven days, and just like all our digital content, there are no late fees–ever! For more information, see this Getting Started guide. And, you can always stop by the reference desk at any of our locations–our librarians are happy to help!
What's in your queue?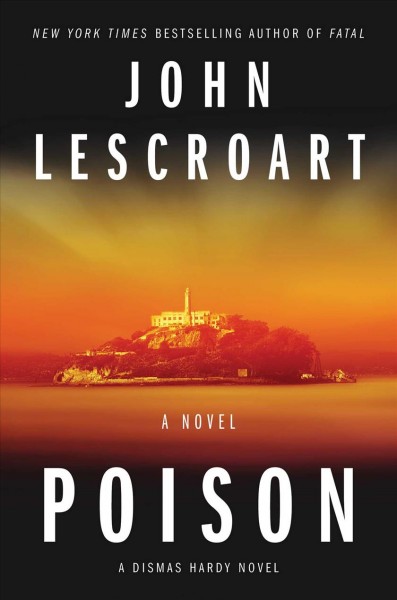 After the owner of a successful family business is murdered, attorney Dismas Hardy, who doubts the guilt of the chief suspect, navigates the dangerous secrets & gold-digger agendas to identify the killer.
For more than forty years, the U.S. government has researched extrasensory perception. Now, for the first time, New York Times bestselling author Annie Jacobsen tells the story of these radical, controversial programs.
Phenomena
- Annie Jacobsen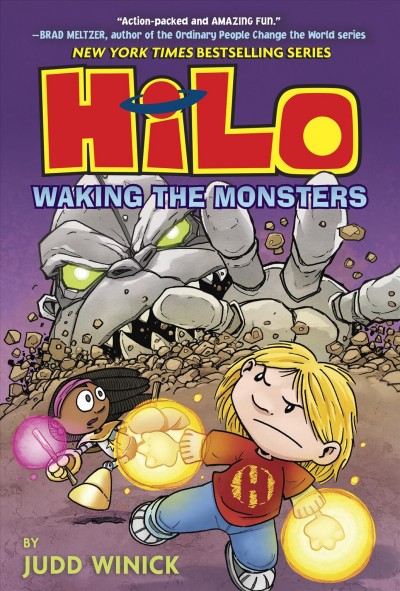 When Mega Robot Monsters begin suddenly turning up all over the place, Hilo teams up with Gina in the hopes that she & some of his brand-new superpowers will save the day.
Hilo 4: Waking the Monsters
- Judd Winick