Washington Avenue Branch
Located in the heart of Albany's Center Square neighborhood, the Washington Avenue Branch is Albany Public Library's flagship location.  It is where you will find our administrative offices, Local History Room, and Albany Made Creative and Digital Labs.  The Washington Avenue Branch is also home to Literacy New York of the Capital Region's Albany County office, and we partner with them and numerous other community organizations to bring educational programs to our members at this mid-town Albany location.
Although the Washington Avenue Branch is our center of library operations and administration, it is also very much a neighborhood library with a recently remodeled youth services space, new community room, and study rooms on the second floor, and redefined quiet reading areas and café-style seating on the ground floor.  If you haven't visited our Washington Avenue Branch in a while, we invite you to check us out!
To get there by bus:
Washington Ave & Lark St (Lark Station) – Route 1, Route 10, Route 12, Route 182, Route 712, Route 737, Route 905
Washington Ave & Dove St – Route 1, Route 10, Route 12, Route 13, Route 18, Route 182, Route 712, Route 734, Route 737, Route 763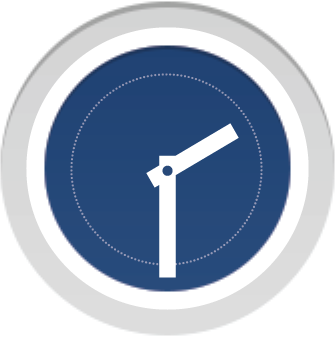 Location Hours:
Monday 10 am-8 pm
Tuesday 10 am-8 pm
Wednesday 10 am-8 pm
Thursday 10 am-8 pm
Friday 10 am-6 pm
Saturday 10 am-5 pm
Co-Branch Managers:
Alexandra Bernat and Julia Pinto-Martin
161 Washington Avenue Albany NY 12210 (518) 427-4300 ext. 1 Get Driving Directions
Services
Special Collections
Ongoing Programs
Off-street parking
23 public access computers
Printing: Black & white ($0.10/page) and color ($0.15/page)
Copying: Black & white ($0.10/page) and color ($0.15/page)
Scanning ($0.25/job)
Faxing: Sending only; no receiving ($0.50/page)
CDTA Navigator card services
Free Wi-Fi
Two community meeting rooms
Three small-group study rooms
English for Speakers of Other Languages (ESOL) Collection
The ESOL collection includes bilingual dictionaries, books on grammar, vocabulary, and pronunciation, and CD sets to practice listening and conversation skills. It also includes resources for teachers of ESOL students.
Basic Adult Education Collection
This collection is geared toward adults whose first language is English and are learning to read or seeking to improve literacy skills. It includes books on reading, grammar, vocabulary, and basic math, as well as recreational reading materials at various reading levels and resources for literacy teachers.
Job Information Collection
The Job Information Collection includes books on job hunting and interview strategies, networking, resume and cover letter writing, and interviewing. It also includes in-depth looks at many career choices and requirements.
Small Business Collection
Geared toward potential and entrepreneurs, the Small Business Collection will help you get a better idea if going into business for yourself is right for you. The collection includes guides to business plans, marketing, accounting and bookkeeping, and much more.
Test Preparation Collection
Our Adult Services librarians support adult test takers by collecting study materials for high school, undergraduate and graduate education exams, civil service, military, certification, and other employment-related or exams. This collection also includes general study guides for math, grammar, spelling, and vocabulary.
Parenting Collection
The Youth Services librarians collect timely books for parents and caregivers that offer ideas for developmental and educational activities to do with children and strategies to tackle sensitive subjects related to pregnancy and parenting. This collection also has many picture books to share with children that cover sensitive subjects such as the illness or death of a loved one or pet, divorce, body safety, family member's arrest or incarceration, and much more.
Fishing Poles!
That's right! We said fishing poles! If you can't think of a better way to spend warm spring and summer days than fishing on a local stream, lake, or river, come to the Washington Avenue Branch, borrow however many poles you need, and then spend a day relaxing and trying your luck in the area's many fine fishing holes.
Local Music CD Collection
Albany is a musical city, and we're fortunate that local independent radio stations and local musicians are big library supporters! To show our appreciation and enthusiasm for the supporters of the "Local 518" music scene, we have a large collection of CDs by regional artists.