Digital Collections
Our historic photos of Albany are among the most popular items in our Local History Room, and we've recently begun the work of digitizing them to make them even more accessible. We work in partnership with New York Heritage, an invaluable research portal for anyone interested in learning more about New York State. Check it out for yourself—you never know what gems you will find when you zoom in and take a closer look at images from Albany's past.
Other Local History Digital Resources
Our Local History Room is also a primary contributor to the Albany Postcard Project, an initiative to create a comprehensive look at how the city appeared at the turn of the 20th century using scenes from postcards.
When you visit our Digital Collection you will find:
Commercial Streets of Albany
This collection includes photographs and drawings that capture the businesses and industries of New York's capital city. 
Residential Albany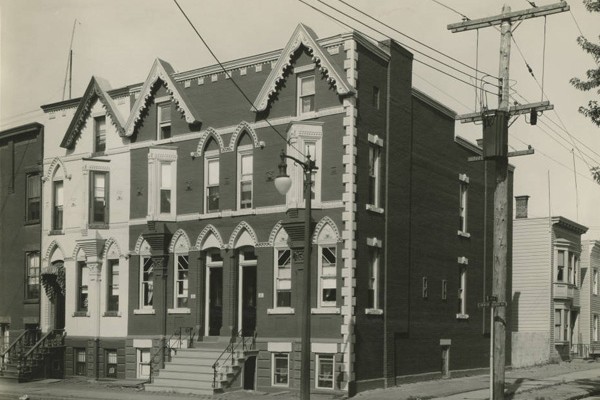 This collection is composed of photos and illustrations of streets and structures where people lived, from small apartment buildings and mansions in Albany's oldest neighborhoods to single family houses in the newer parts of Albany. 
Urban Renewal in Albany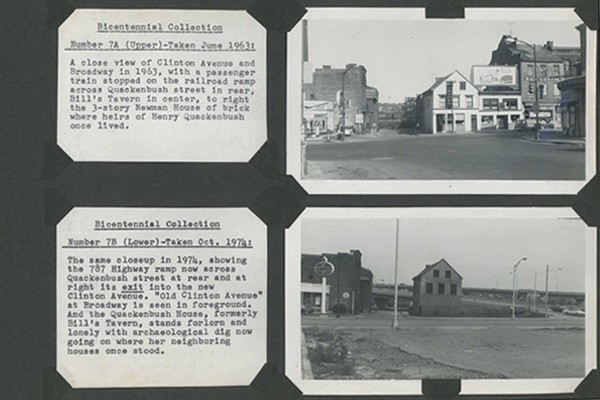 A scrapbook of before-and-after pictures of the Clinton Square area of Albany during the urban renewal era (1960s-1970s). The photographs document the demolition of buildings, the reshaping of streets, and the construction of Interstate 787 and the Leo W. O'Brien Office Building. 
Views of Albany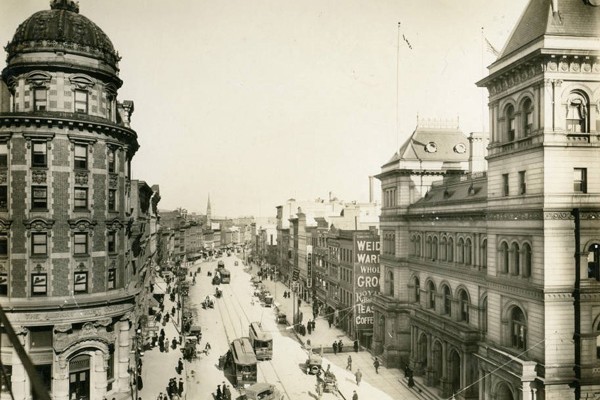 These photographs of homes, churches, businesses, weather events, transportation, streets, and people of Albany's past are mostly from the early 20th century, especially 1920-1950.
1932 Garnet and Gray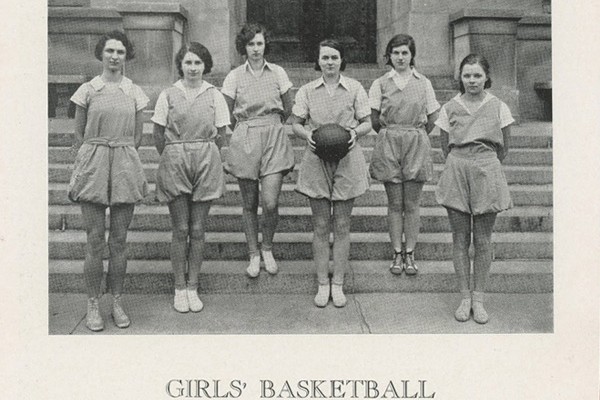 Delaware Avenue Slideshow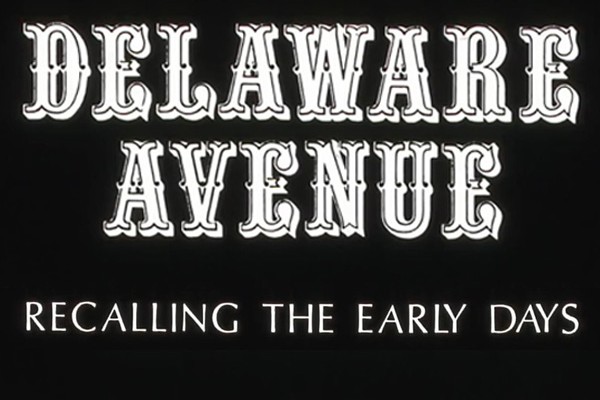 This digitized slideshow and accompanying audio was originally produced in the 1980s. Oral histories from former residents of the Delaware Avenue neighborhood are paired with images that span the late 19th century to the mid-20th century, and narrators reminisce about what it was like to live there as children.
Religious Albany
This collection features photographs and drawings of churches, convents, parish houses, and other religious buildings in the city of Albany. The buildings span many architectural styles and religious denominations, and many photographs show the interiors of these remarkable buildings, some of which no longer exist.